Branding
Print
Web
Chocolatier Mirams
Chris Mirams came to the creative hub of No9 late 2016 with a strong vision in mind for his new Business 'Chocolatier Mirams'. Sourcing inspiration from his industry, Chris was clear with his brief, clean crisp, minimalist brand, that's to incorporate a geometric pattern.
With this in mind, Melissa took to the drawing board and produced two logo concepts, including Business Card mockups showing application of logos, fonts and geometric patterns. Chris contacted us within days of being presented the logos, as he knew exactly what concept was for him.
On completion of the logo and Business cards we moved on packaging. Chris has a signature range of 5 Tablets he required packaging designed for, so we went with full coverage Geometric pattern.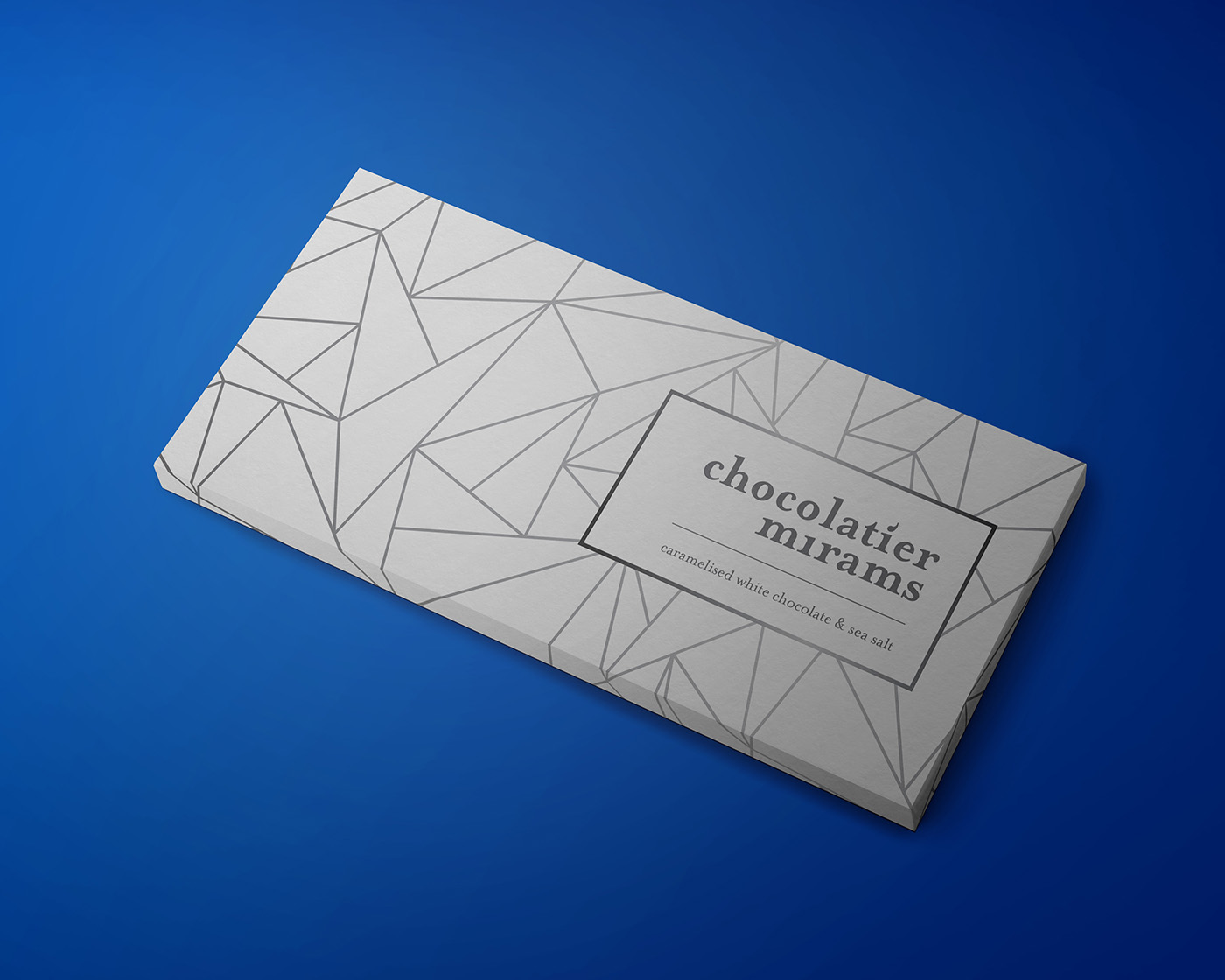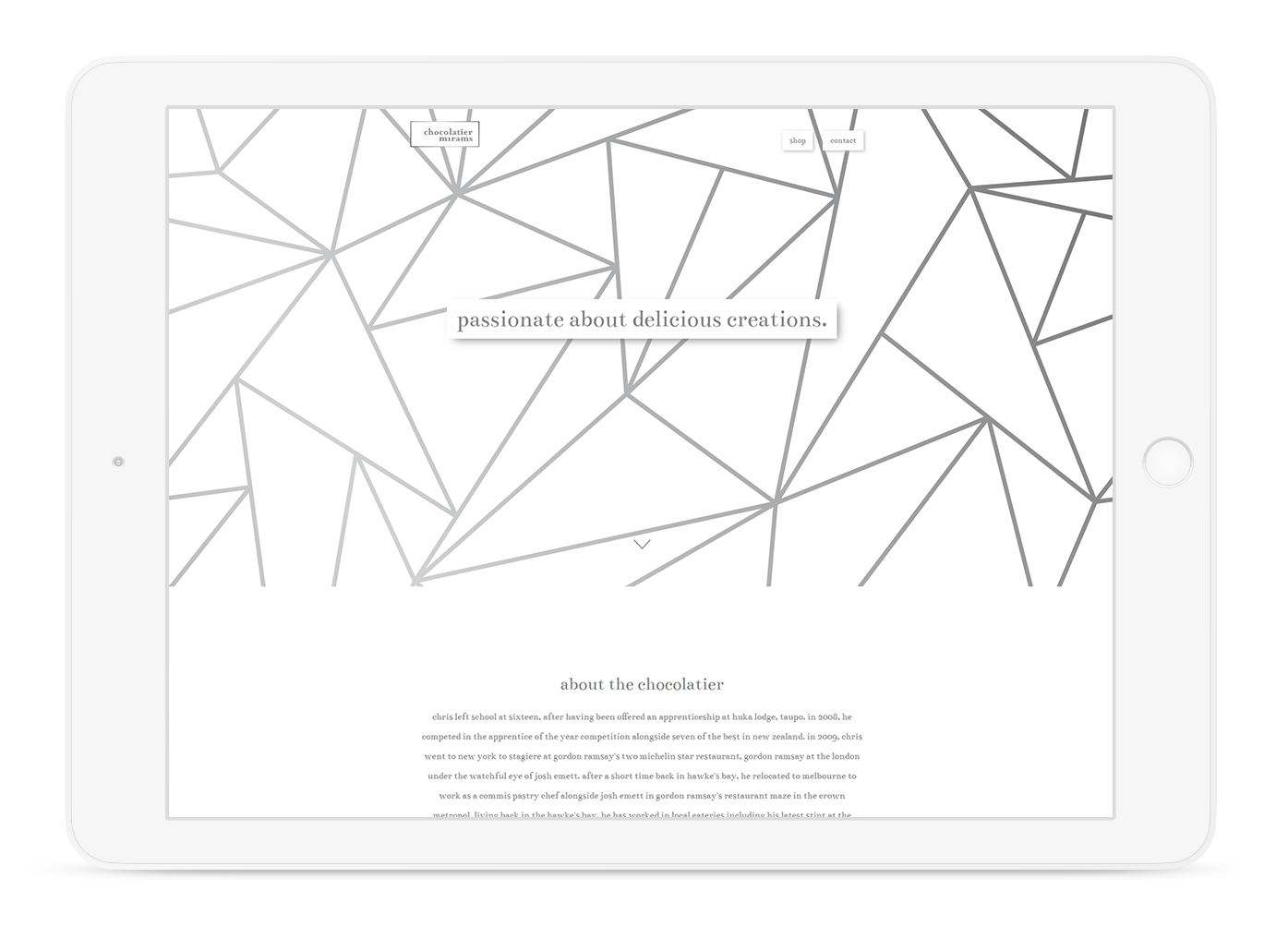 A statement in grey, the Geo pattern worked in really well with the boxed logo and keeping in with the original brief, the finish product can be found in boutique stores around NZ.
Since the completion of the Brand and Packaging, Chris has continued to work with Melissa and our team, creating collateral items for Industry events, new products, local farmers market collateral and a website.
Chris is a talented and passionate Chocolatier that has worked at some pretty amazing place in America, Australia and NZ. We are so lucky to work with such a creative and humble individual.
Want to know more about Chris and Chocolatier Mirams? Check out his website and if it takes your fancy place an order for some of his TO-DIE-FOR chocolate online.
Website: https://www.chocolatiermirams.co.nz/