Branding
Print
Mexi Mama
Mexi Mama came to No9 looking for a 'refresh' of their current brand, and a simplified icon version for their social media and signage. They required us to introduce a bright colour pallet that would attract new customers over the summer, and that could be applied to the entire brand.
The Rebrand.
Mexi Mama required a mark to represent and reflect the fun atmosphere of West Quay in Ahuriri – Tacos, Tequila, Beach, and Urban – street.
Their current brand (at the time), was made up of a bold Serif typeface which was predominantly seen in black. Embellishments had been added to the top and bottom of the logo. This created contrast against the typeface, and the details within the embellishments went unnoticed.
No9 created a 're-freshed' Mexi Mama that is hand written and slightly rough around the edges. This handwritten style of branding automatically creates for a fun and relaxed environment. The slight slant of the text creates rhythm and imitates the flow of the nearby waves.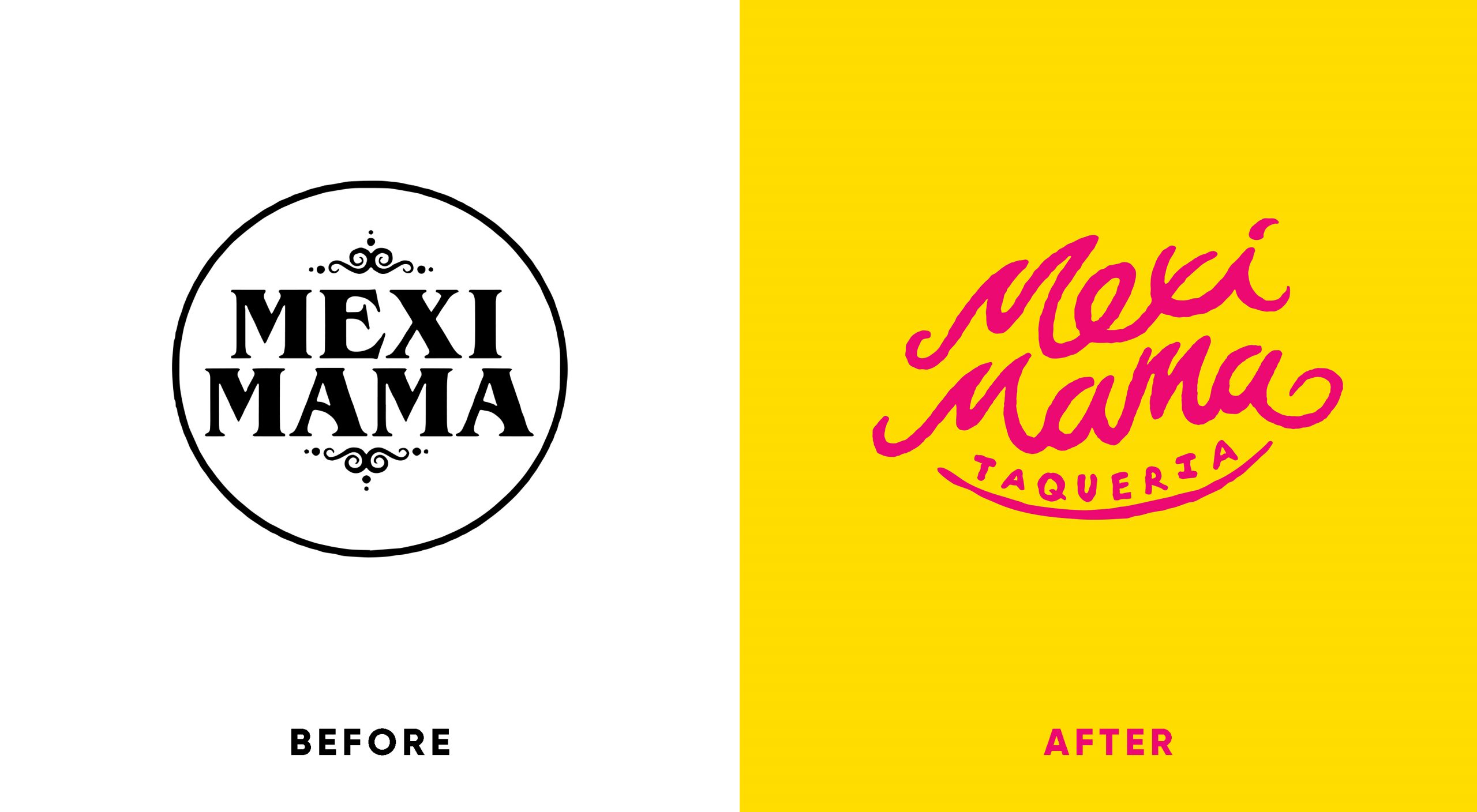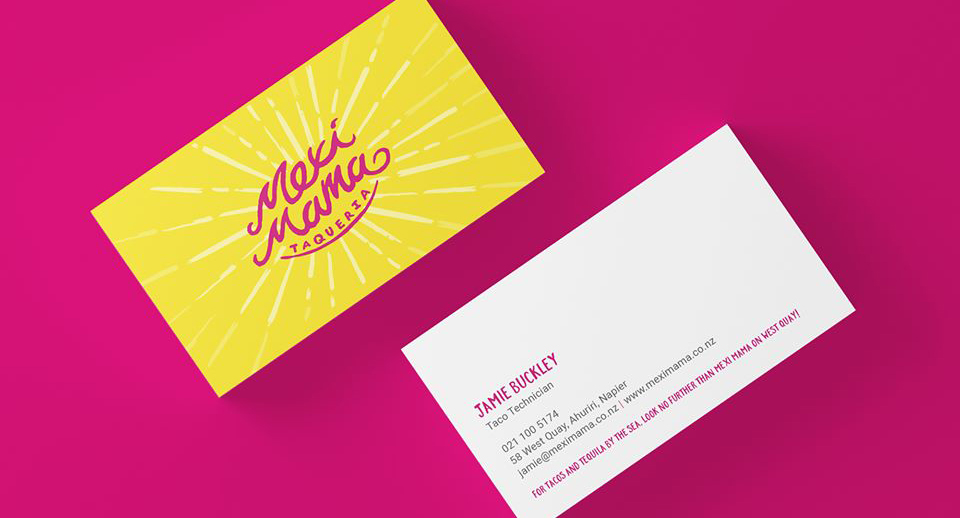 The psychology behind handwritten typography in brands is known to be, perfect for conveying emotion or an experience – We thought this was perfect for Mexi Mama, as they never fail to provide a beautiful dining experience. Handwritten typography is particularly useful for 'visual' brands like Mexi Mama, who want to show off their creative side.
The addition of 'Taqueria' swings in underneath and reminds customers of the rich & beautiful culture of Mexico.
The Mexi Mama icon is created from the logo, with the ends of each 'M' being joined together in a way that creates a soft wave visual.  This means that customers will be able to instantly relate the icon and logo together and be reminded of Mexi Mamas great location by the sea.
"For Tacos and Tequila by the sea, look no further than Mexi Mama on West Quay!" – We must have been on a roll, as we managed to come up with a pretty catchy tagline! Additional graphics like these sunbursts, have been designed to compliment the refreshed brand. Only to be used in a lighter tint of the 1 of 3 colours – pink, blue and yellow.