Print
NGHS Torchbearer
The Torchbearer celebrates another lap around the sun for Napier Girls High School, and keeps up to date with what previous students and teachers are up to around the world.
Napier Girls High School needed to see a brand new layout for 2019. Complete with new graphic styles and typefaces used. With 146 pages and 9 sections of the book, we needed to find a way to layout a very large amount of content, which would be pleasing to read but also exciting for the students.
The 2019 Napier Girl's High School Torchbearer is a book for everyone at the school. Teachers, students and most importantly the Year 13 students for that year, as this book will become treasured over time as these girls grow up.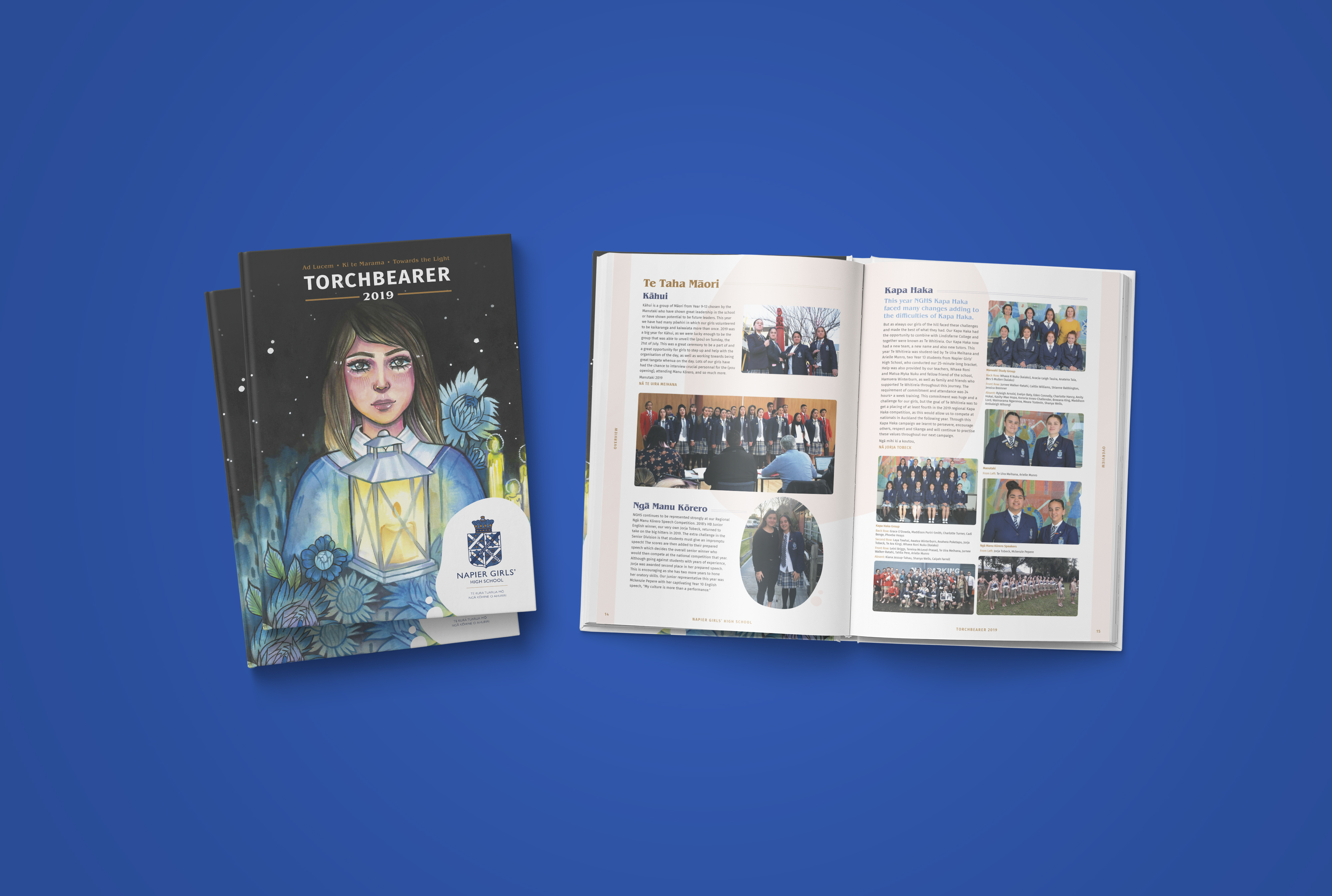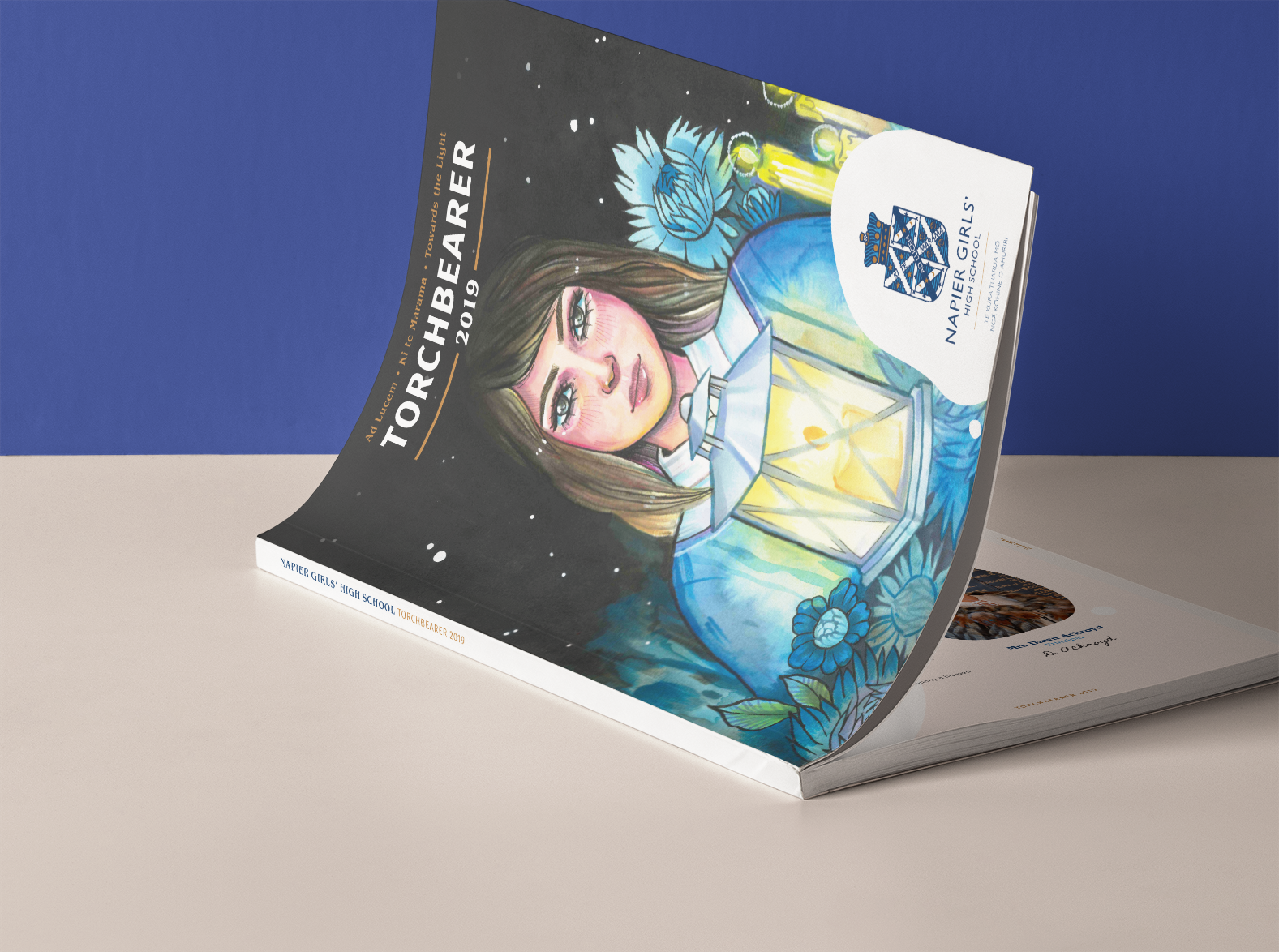 We began by looking at what was produced last year and thought about how we could improve it. We started by designing a style that would represent an all-girl high school. We chose a soft and feminine colour palette of pinks and golden browns, that would work well with the schools' colours of blues and gold.
We matched this with a bold serif typeface that would represent strength and a school rich with tradition. The playful graphic shapes allow every page to be unique and they give us an interesting alternative to the traditional rectangle photo frame. Altogether, this made for a perfect yearbook for Napier Girls High School.